BETA-A
Crush Fatigue &
Outperform Your Best
DECREASED FATIGUE
Every day you get more shredded, more powerful, and more iconic. Don't let anything get in the way of your progress, not even fatigue. Each scoop of BETA-A helps you buffer muscular fatigue so that burning out, is out of the question. Stay amped always.
BETA-ALANINE
Your focus and drive are out of this world – some might even say inhuman. Beta-alanine gives you the explosive power you need to match your ambition. Outperform others and consistently crush your goals with the science of BETA-A on your side.
CARNOSINE
Haters gonna hate. In your body, hydrogen ions (H+) act like haters – they hurt your game by tiring you out. Outsmart H+ with carnosine – the protein building block you need to crush muscle fatigue and heighten endurance so you can operate at full speed.
BETA-A
BETA-A
Some people reach their peak potential just once in their life. You can get there over and over again (200 times to be exact) with the power of BETA-A. Be admired as you make it all the way to the top. Sure, it might get lonely up there … but the view from above is everything.
Your physique is nothing short of flawless. Stay ripped with 100% real ingredients – no fillers, no bad stuff, just cold, hard power with every scoop. Real beta-alanine is what you need to make a habit of winning and with BETA-A, you get exactly that.
You've got swag. Because of it, you turn heads everywhere you go. You can thank your intense workouts and discipline for where you are today. When you take BETA-A (alone or alongside a top-notch pre-workout like SNIPER) (hyperlink) you can keep the spotlight always fixed on you.
Mix one scoop of Precision™ BETA-A with 100 – 200 ml of water or fruit juice. Consume 30 minutes prior to exercise. In order to avoid sensitivities, start with a dose of less than one scoop and gradually increase your dose to one full scoop over a period of 1 – 2 weeks. Consume up to three servings daily. Allow for a two-hour gap between each dose.
Cautions:
Consult a healthcare practitioner prior to use if you:
are pregnant or breastfeeding
have liver or kidney disease
follow a low-protein diet
intend to use BETA-A for more than four weeks
BETA-A may cause a flushing and/or tingling sensation in the body. If so, decrease the dose.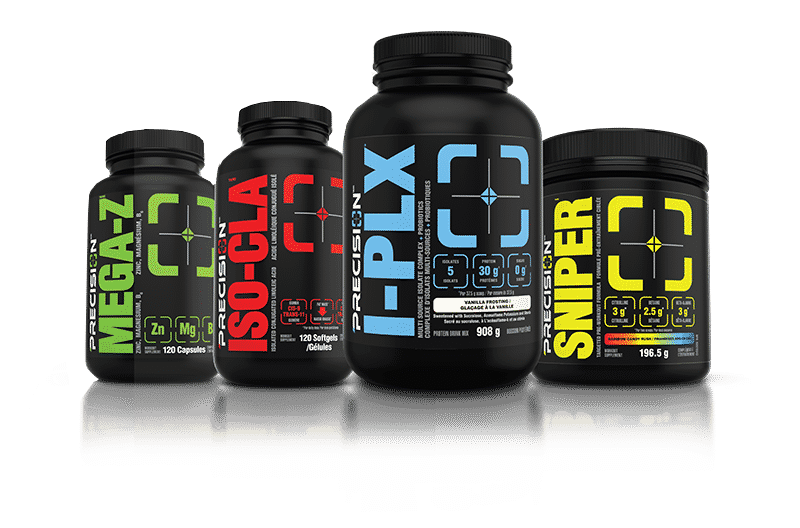 Subscribe Today
To try products, get free swag, training programs, nutritional advice and much more!