AMINO-PLX
HIGH-POTENCY BCAAs
3 NOSTALGIC FLAVOURS
Lean Muscle Mass
You want to gain mass and you want to gain it now. Do it the right way by keeping lean, clean muscle mass as the ultimate goal. How? 1. Stay focused on hardcore strength training. 2. Invest in a powerful supp to get shredded, just the way you want: AMINO-PLX.
BCAA
Leucine, isoleucine, and valine – 3 key BCAAs that'll get you through every step of your athletic journey. Increase protein synthesis, build muscle mass, and metabolize fats faster than ever. Finally, a supp that can keep up with your level of ambition.
Zero Sugar
Sugar – it's bad for your gut and it's bad for your weight. AMINO-PLX has ZERO sugars. But, zero sugars doesn't have to = boring taste. With 3 amazing flavours (Arctic Raspberry, Lemon Freeze, Rainbow Candy Rush), you can enjoy great taste without the insulin spike.
Amino-PLX
AMINO-PLX
When you lift, you add extra plates without a second thought. When you run, you cover extra miles without breaking a sweat. So, when you fuel, you need a lot more than the next guy. 45 servings of AMINO-PLX gives you the force you need to crush it… and then crush it again.
You want real power without wreaking havoc on your digestive system. We've carefully fermented AMINO-PLX so that it's easy on your gut and quickly absorbed. Get used to high-quality BCAAs that leave your body feeling real good.
Weak? You don't know what that word means. You're strong - the real kind of strong where you don't let anything come in between you and success. AMINO-PLX is an excellent source of BCAAs for increased muscle protein synthesis so you can always keep that fire alive.
In sports nutrition, there's a dark side to BCAAs. The truth? Many companies source their BCAAs from human hair and duck feathers. At Precision, we never, ever, compromise on quality. We derive our BCAAs strictly from 100% plant sources: beets and corn.
Your physique is nothing short of flawless. Stay ripped with 100% real ingredients – no artificial colours, no bad stuff, just cold, hard power with every scoop. Real BCAAs are what you need to make a habit of winning and with AMINO-PLX, you get exactly that.
Mix one scoop of Precision™ AMINO-PLX™ with 500 – 525 ml of water or beverage of your choice. Consume immediately after mixing. Consume one serving daily.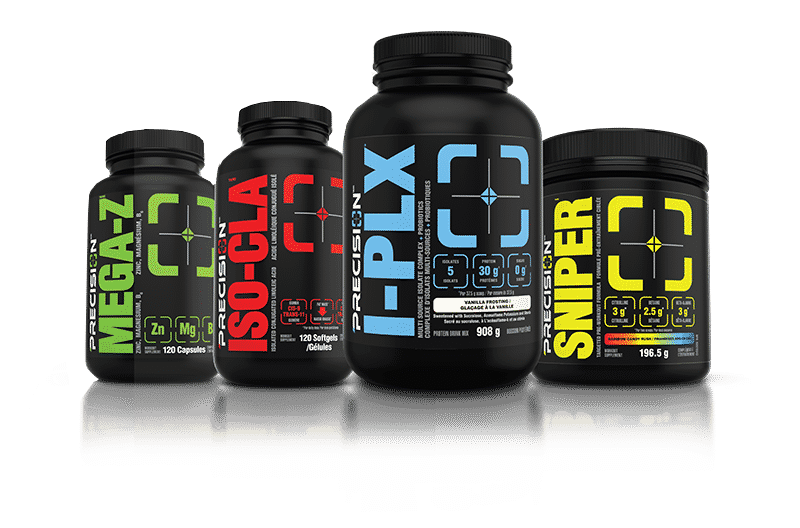 Subscribe Today
To try products, get free swag, training programs, nutritional advice and much more!